Cosmetic Dermatology
BOTOX® Cosmetic is a simple, nonsurgical, physician-administered treatment that can temporarily smooth moderate to severe frown lines between the brows, forehead wrinkles, and crow's feet. It is the only treatment of its type approved by the Food and Drug Administration (FDA). One 10-minute treatment—a few tiny injections—and within days there's a noticeable improvement, which can last up to 4 months.
The Affirm Laser takes fractional skin resurfacing to the next level. Clinical trials have proven the efficacy of this FDA approved laser for non-ablative skin rejuvenation, wrinkle removal, discoloration correction, tissue tightening, age, sun spots & scar removal. The Affirm Laser reduces wrinkles and scars, improves the texture of the skin, pigmentation and redness. The laser can be used anywhere on the body for hand rejuvenation, neck rejuvenation & facial rejuvenation. Fast treatment times, minimal down time, and minimal discomfort make this the most advanced and successful skin rejuvenating laser ever developed.
Juvéderm™ is a smooth consistency gel made of hyaluronic acid—a naturally occurring substance in your skin that helps to add volume and hydration. Dr. Haber eases Juvéderm™ injectable gel under the skin to instantly restore your skin's volume and smooth away facial wrinkles and folds, like your "smile lines" or "parentheses" (nasolabial folds—the creases that run from the bottom of your nose to the corners of your mouth). The injection process takes only about 15 minutes and results are immediate. Plus, there's minimal recovery or downtime. So you can step into our office for treatment and step right back into your life.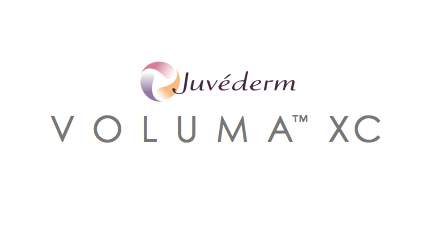 Juvéderm VOLUMA™ XC injectable gel is the first and only filler FDA-approved to instantly add volume to the cheek area. It gives you a subtle lift, helping to restore contour and a more youthful profile, for up to 2 years, in patients over the age of 21. It's different than JUVÉDERM® XC and works on a different area of the face. JUVÉDERM® XC smoothes out moderate to severe wrinkles and folds around the nose and mouth, like parentheses. JUVÉDERM VOLUMA™ XC, however, adds volume to the cheek area.
Longer, Fuller, Darker Lashes with Latisse. Dr. Haber offers his patients the new and exciting drug Latisse®, the first and only prescription treatment approved by the FDA for inadequate eyelashes, growing them longer, fuller and darker. It's a once-a-day treatment you apply topically to the base of your upper eyelashes. Patients in a clinical trial saw results in as few as 8 weeks with full results after 12 to 16 weeks.
Radiesse® dermal filler is a safe, next generation filler for the correction of facial lines and wrinkles such as nasolabial folds that does more than just fill in lines and wrinkles – it volumizes. This treatment restores a natural, youthful look that lasts. In many patients, the results may last for a year or more. RADIESSE dermal filler stimulates the body to produce new collagen. This unique response provides immediate, visible improvement of folds and wrinkles, and provides long-lasting and beautiful results.
Laser Body Hair Removal is growing rapidly in popularity as men and women become more conscious of their body image. Most people who have a lot of hair on their body are embarrassed when going to any type of event that involves taking off clothing. When people go swimming in the summer most people are embarrassed about taking of their clothing because of the hair on their body. The removal of body hair is becoming more widespread and prevalent because in today's world no hair is sexier.
Cynosure's Elite is the most comprehensive laser hair removal system available today. It's designed for all skin types, and removes unwanted hair with unsurpassed efficacy and comfort. That's because its revolutionary technology combines two optimal wavelengths in one system: the 755-nm Alexandrite laser and the 1064-nm Nd:YAG laser. Laser hair removal continues to grow in popularity, with millions of procedures performed each year. While hair removal is most popular among women, laser hair removal continues to be more popular among men as well.

Juvéderm® VOLBELLA® with Lidocaine is the latest advancement in the Juvéderm® range of facial fillers, developed specifically for your lips and mouth area. It is a smooth gel that is injected by your physician, using an ultra-fine needle. It has been specifically developed as a smooth gel to give a soft, natural feel. The gel fills in lip lines and wrinkles while the hyaluronic acid within attracts and retains moisture, so results can last up to a year.
A study showed that 98% of people who had Juvéderm® VOLBELLA® with Lidocaine reported that their lip appearance goals had been achieved; with results lasting up to 12 months.
KYBELLA® is a prescription medicine used in adults to improve the appearance and profile of moderate to severe fat below the chin (submental fat), also called "double chin."
Only FDA approved injectable treatment for adults that destroys fat cells under the chin to improve your profile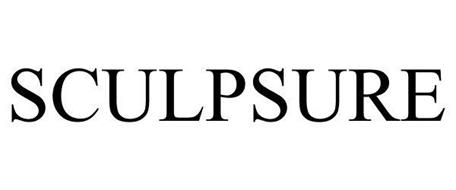 SculpSure is the world's first hyperthermic 1060nm laser treatment used for non-invasive lipolysis of the flanks and abdomen. This versatile, hands-free device features a flexible applicator system and can treat an anatomical area in approximately 25 minutes. Patients can achieve desired results without downtime or surgery.
JUVÉDERM VOLLURE™ XC softens moderate to severe parentheses lines and wrinkles by adding volume to the lines and wrinkles around your nose and mouth to produce subtle and long-lasting results for up to 18 months.
BOOK WITH HABERDERM
Request Appointment
"I had a wonderful experience with my hair transplant. It was a long day for everyone and I appreciate the genuine care and professionalism you all gave me until the very last hair was planted!"
"Thank you for making visits a pleasure to look forward to and to attend. And, thank you for making my visits such a personal pleasure."
To the office staff at Haber Dermatology,

Just a quick note to tell you that your office is a wonderful place to visit! I watch your office staff make all your patients feel important. The ladies at the front desk are so kind and welcoming. And then as you walk through the rest of the area, there is a pleasant feeling with the all the staff.

I recommend Dr. Haber and your staff to all my clients when asked about dermatology and skin care.